Bloody Mary Love - Art Print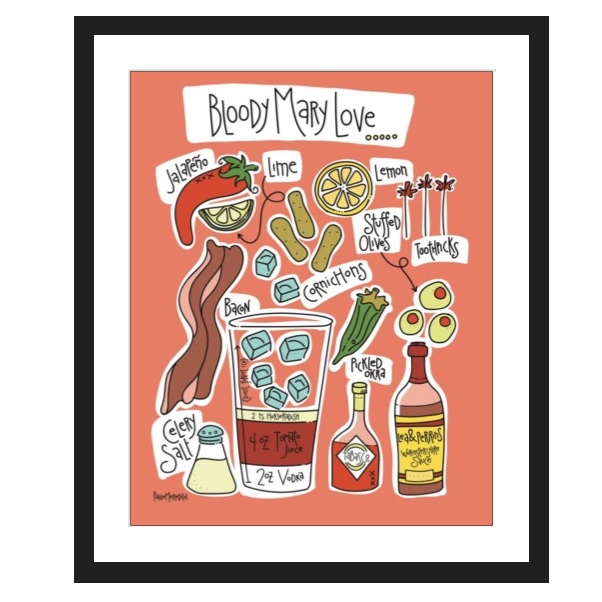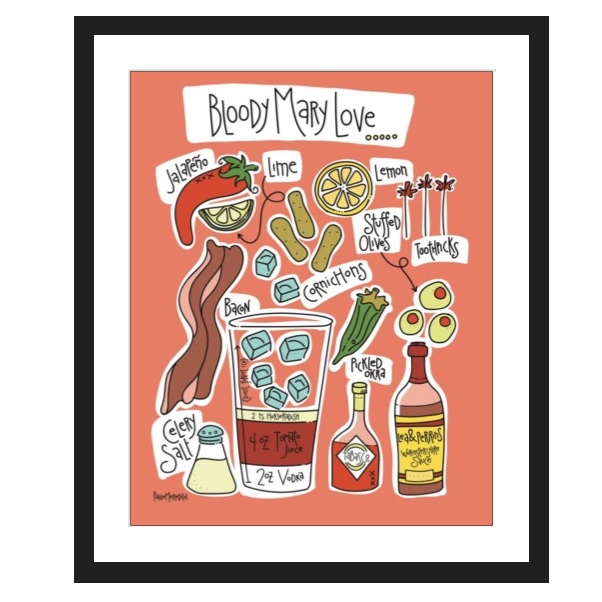 Bloody Mary Love - Art Print
DESCRIPTION
Bloody Mary Love conjures up the co-mingling scents of the perfect Bloody Mary: the pungent horseradish, the tang of the lime, the heat of the pepper. This art print would be a perfect addition to your kitchen or wet bar.
DETAILS
Bloody Mary Love is printed on a smooth surface, heavy weight (230 g, 9.5-mil), neutral white, matte paper. This paper is acid-free and printed with archival inks to meet the highest industry standards for lasting color and quality.
Each print is the size specified with no border.
FRAMING AND FINISHING
The frame dimensions are as follows:
8x10 = 11x13 frame
11x14 = 14x17 frame
16x20 = 19x23 frame
Each framed piece is framed within a snow white matting as shown
Custom sizing is available upon request.
SHIPPING + RETURNS
All prints are shipped with great care via wither USPS or UPS (depending on size). Your print will arrive flat, packaged in a protective sleeve and sturdy mailer.
If necessary, additional shipping costs for international orders may be invoiced after sale.
For art prints, I honor a 30-day return policy, if you have any concerns about your order please contact me as quickly as possible.